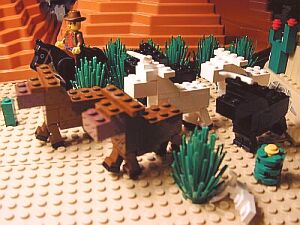 Yi- Yi- Pi- Ki- Yi- Yo Git along lil dowgees!
These cows are silly because thay have minifig legs. It adds a little whimsy to their running. Why didn't they make Lego cows!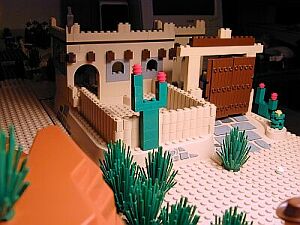 Senor Juarez' little ranch house. Those are his cattle in the above photo.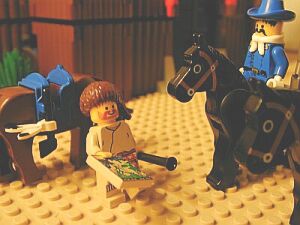 Festus Abrahams keeps the soldiers informed on "Indian Affairs".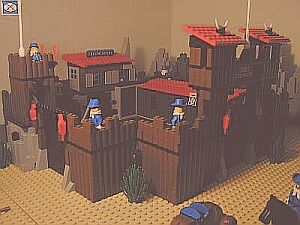 Fort Legoredo stands at the edge of the frontier. It has been newly remodeled for greater effectiveness.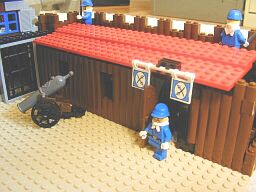 Newly constructed barracks sit alongside the west wall. Now the soldiers have a place to sleep.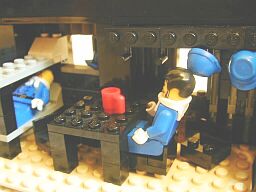 Inside the barracks Private Johnson has some coffee while some of the other fellas get some sleep. There are twelve bunks in the barracks. Dressers, rifle racks and storage areas round out the facility.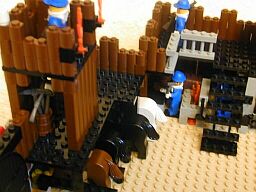 The east wall has been rennovated into a stables area, while the south wall now houses a smithy's saddlery.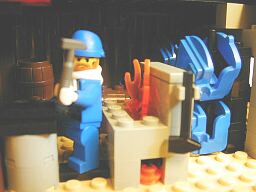 Corporal Jeb Hoskins is hard at Work!